Title Video Effect
This effect adds a title to the currently selected sequence. You can change the font, size, and color of your title.

Settings
Clicking the Edit button opens a separate text editor.
In addition, it is possible to configure a basic set of transitions for the title:
None
Invisible to Visible
Visible to Invisible
Invisible to Visible and Back
Bottom to Top
Top to Bottom
Left to Right
Right to Left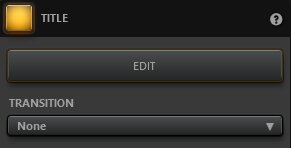 Title Editor
The title editor allows you to adjust the location and content of the title text, and change its parameters. The editor also allows you to select the alignment of the title.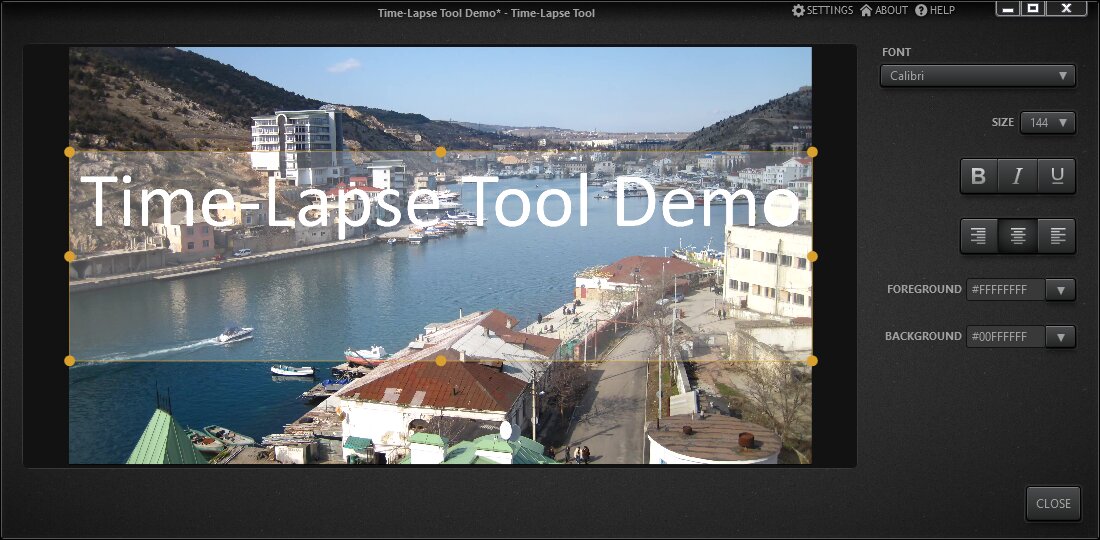 ---
Note: this effect is available in the free version of Time-Lapse Tool.
---
---